Tour details
This Panoramic Segway tour of Rome allows you to enjoy the best views of the Eternal City. The tour starts at our office, facing the lovely Turtle Fountain on Piazza Mattei. After a short training session, we set off exploring the Jewish Quarter, soaking in its peculiar atmosphere and learning some interesting stories about the Jewish community of Rome.
The Panoramic Segway tour of Rome then proceeds to the Temple of Hercules at the Forum Boarium and further to the "Mouth of Truth". We reach Aventine Hill and enjoy an amazing panorama of the whole city from the beautiful "Garden of Oranges".
After that, this Rome panoramic Segway tour stops at Circus Maximus, the big stadium for the horse races of ancient Rome. We continue then alongside the Palatine Hill towards the Colosseum, the most iconic building of Ancient Rome.
From there we glide past the Imperial Forums and ride up to the Capitoline Hill, where you will enjoy the great view of the Roman Forum, the very heart of Rome at the time of the Roman Republic (VI-I Centuries BC). Finally, the panoramic Segway tour of Rome goes past the Marcellus Theater, on the way back to the office on Piazza Mattei.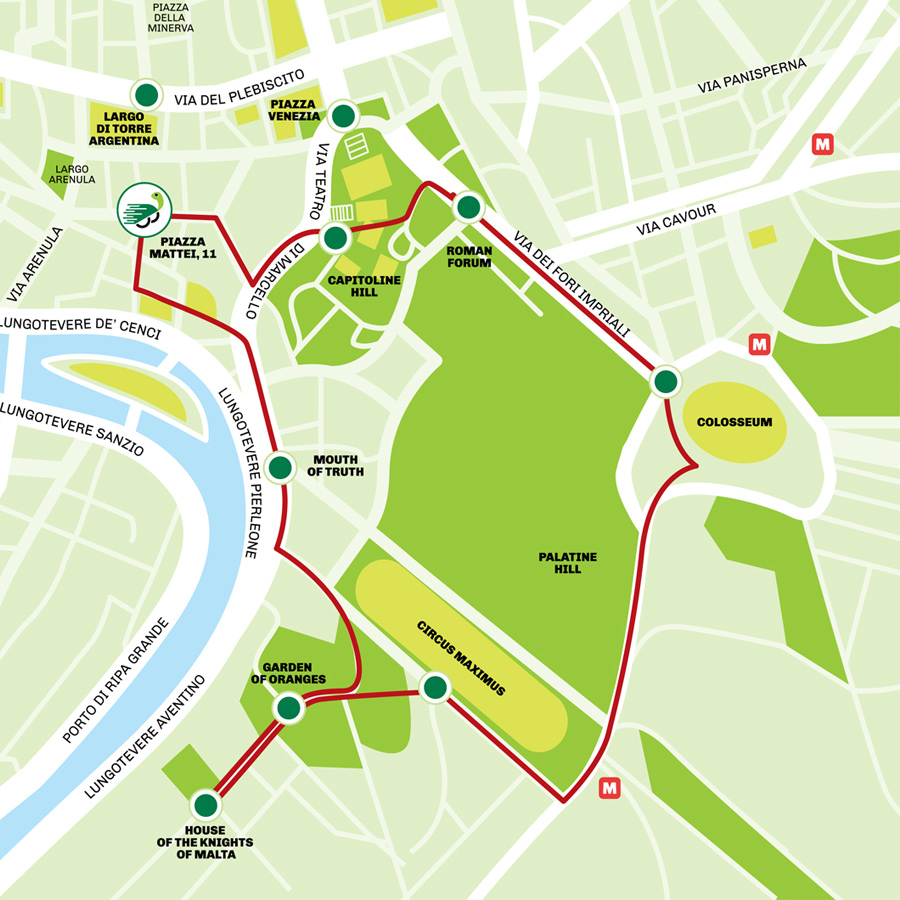 What's Included
 Experienced tour leader
 Short training
 Helmet
 Rain poncho
 Sun cream
 Coffee and bottled water
 Fun
What's Not Included
Entrance fees. Food & beverage. Anything not specified above.
Requirements
To ride a Segway you must be over 14 years of age, between 45 and 115kg (100 and 255 pounds). You must be able to climb and descend stairs without assistance. Pregnant women are not recommended to ride a Segway.
COVID-19 INFORMATION
All customers touchpoints are frequently cleaned.
Social distancing is maintained throughout the tour.
Wearing masks is not required for this activity, but they are provided if you need them.
For your safety, the guide will wear a mask.